.: Welcome to KH6LC
This is the website for the amateur radio station of Lloyd Cabral, and is located on the big island of Hawaii.
The station was designed and built as a competitive Multi-Operator Contest Station with identical operating positions. We currently have 4 towers up.
For contests we use networked PCs running N1MM+ software All the ops in our QSL photo (below), along with those on our website, regularly contribute to the KH6LC team contest effort. Local mainstays Curt Knight, AH6RE, and Rob Van Geen, NH6V help keep the station in top form.
In July 2011, we installed the first skimmer receiver in the Pacific feeding the Reverse Beacon Network, RBN.

For more information on our skimmer and the RBN, click HERE.
KH6LC is a big supporter of the ARRL Kid's Day event. Here is a link to an ARRL article written by Rick Lindquist, WW1ME, about our 2015 effort: ARRL KH6LC Kid's Day Article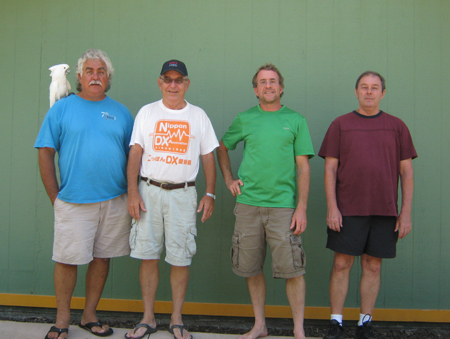 (L to R), Ginger, KH6LC, KH7Y, NH6V, and AH6RE
.: Thank you!
Thank you for visiting KH6LC.com. We look forward to seeing you in our logs soon.
.: QSL Information
All contest logs go into LoTW. If you'd like a QSL card, please QSL with an SASE, IRC or Greenstamp to our QSL Manager:
KH6LC c/o
Tom Thomas WA6WPG
1149 Gentle Dr.
Corona, CA. 92880 USA
We do not use eQSL.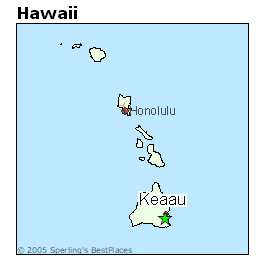 Keaau, on the Big Island of Hawaii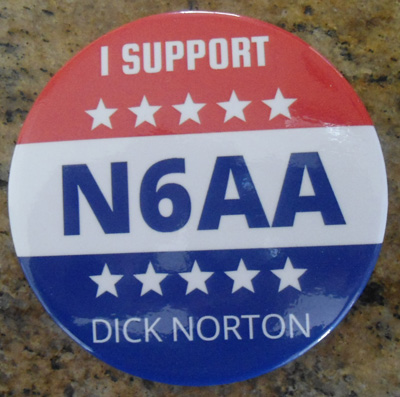 I support Dick Norton, N6AA, ARRL Southwestern Division Director